View gallery >>

Your Sicily is specialized in customized weddings in Sicily. Arranging such an event may be very time-consuming and tiring, but our wedding coordinators are ready to give their assistance for a stress-free event. A wedding coordinator will be assigned to you and you can rely on your coordinator for anything you may desire. Whether you wish to have the most romantic wedding ever or a simple ceremony with just the two of you, Ask Your Sicily to help!
What better place to celebrate the most important day of your life and in what better surroundings! Your Sicily can help you discover one of the most beautiful places in the world to have your wedding!We will take care of everything, from the ceremony to the reception, for your Sicilian wedding. We will make sure that everything goes off without a hitch − the ceremony service, the photography and video recording, the flowers, the cars − everything. Our main aim is to provide a tailored made, high class service for any couple who desires an exclusive, confidential and unforgettable wedding in Sicily and in Italy. From simple and traditional to a luxury wedding we will suit your needs. A service can be arranged for couples of any religious affiliation − not only Roman Catholic.We are able to organise an interpreter and witnesses, if necesssary. Also chauffered limousines, hairdressers, accommodations for guests and even the honeymoon. We can also arrange for you to have whatever music you prefer from jazz to Bach to opera.
Please fill-in the form below or contact our wedding planner, Alessandra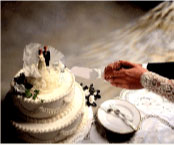 Italy is a very bureaucratic country but our experienced staff will let you know in plenty of time what documentation will be required from you. The requirements of the Italian state have to be respected and we know exactly what is required and we will arrange everything in good time. It is always possible for you to choose exactly where the ceremony will take place − in the town hall of an historic town, in the private chapel of a palace or castle − even in the villa where you will be staying. The ceremony can be arranged for almost any religious affiliation and in almost any language.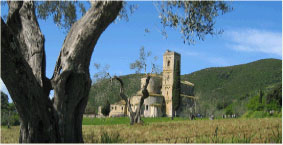 Your wedding in Tuscany can be organised for almost any religious affiliation − not only Roman Catholic − and can be celebrated in a romantic old stone country church, in a medieval castle, in a great palaces, or in the centre of a great historical city of art.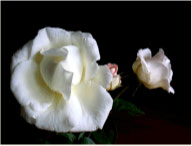 There cannot be a wedding without flowers and the floral traditions in Italy are very strong. If you have a particular out-of-season flowers, Your Sicily can easily arrange to have them imported. On the other hand, if you would prefer to have decorations of fruit or vegetables in season or simply greenery that can, of course, be arranged just as easily.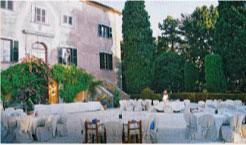 We are able to arrange your Sicilian wedding in whatever location you prefer − from an ancient church in front of the sea, to a chapel in a historic castle or palace, from an aristocratic palace or villa, to a spectacular palace in one of the great artistic Sicilian cities.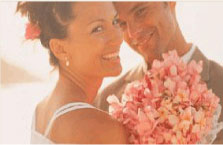 Sicily has everything! Sea, mountains, breathtaking countryside, castles, romantic palaces, seaside villas, mountain chalets! In Italy anything is possible and we can arrange it. Whatever your dreams, whether they call for a medieval setting with the ancient sounds of jousting still ringing from the stone walls, to the seashore to a fairytale-like mountain chalet, Italy has it all − and so much more!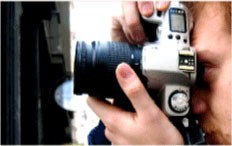 After all of the effort of organising a wedding abroad, having your guests at a superb party, you want to have it preserved in photographs or video. During your meeting with the photographer prior to the wedding, you will explain to him what kind of photo or video you have in mind. If you don't have an ideal picture style, his expertise will be at your disposal to analyze different options. To make your choice easier, we have a whole series of packages you can choose from; these are arranged according to how much time and how many pictures you want.

The expertise of Italian hairdressers is known throughout the world. The bride, her bridesmaids or guests will be well looked after and you will be given all the confidence you need for the Big Day. It would also be possible for you to contact the hairdresser well before the wedding to make sure that you are in agreement as to what exactly you have in mind for the ceremony. We will do our best to re-create for the bride, and for all of the other ladies in the wedding party, the same feeling of confidence that they would have had at home.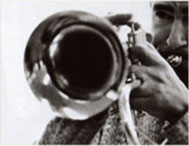 We can arrange whatever kind of music you want. You will want to organise music during the actual ceremony and during the reception and for dancing. You can choose absolutely anything you want from hardrock to opera, from a string quartet to a jazz band. A wedding has very diverse moments: the sacredness of the ceremony, the informality of the cocktail reception and the festiveness of the dancing, and all these special moments needs to be captured with the right music. From a 12 piece jazz band, to a string quartet, from a DJ to an opera singer, you will always have the right music at the right moment.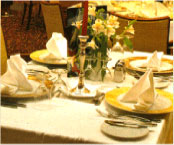 Food is very important for Italians and Sicilians are famous throughout the world for their cuisine. The type and range of dishes will have be to agreed beforehand but that will create no problem. You must only remember that in Italy only fresh ingredients which are in season and, therefore, at their freshest are used but we can advise you at all times. Once a menu has been agreed upon, you do not have to worry: you will be given an opportunity to sample what will be offered to your guests well before the Big Day and to make whatever alterations you think necessary.In Italy, food is not a minor element. Sicily offers some of the best catering firms in Italy, if not in Europe. The only problem will be limiting your choices to a reasonable number of dishes. The caterers we work with only prepare foods using seasonal ingredients that can be found in their freshest form. This will insure taste, quality and quantity. Flexibility is again the key word. We will adapt the menus according not only to your gastronomic tastes, but also to the needs of your guests. Once you have chosen the menu, the couple (and we hope the planners too!) will have a "dress rehearsal" of the food and wine at the catering venue to make sure you are completely satisfied.