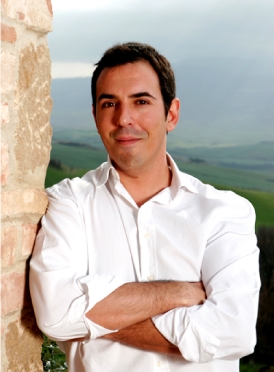 About the founder
Andrea Giurato has divided his time between Sicily, Rome & Tuscany for the past 15 years. He is the owner of Agriturismo Le Macchie in the Val D'Orcia - he has dedicated his life to the farmhouse and the cultivation, production and sale of its olive oil. Throughout his many years of experience, Andrea has developed the closely knit network of properties, services and people that make Your Sicily.
Have you always dreamed of taking a vacation in Sicily?
Your Sicily will help you arrange the holiday of your dreams. With a variety of properties in many sizes, locations and prices, we can accommodate any request, from a large family reunion to an intimate honeymoon apartment just for two in Sicily's breathtaking beauty.

Are you searching for a holiday rental nestled in the charming seaside village?
Your Sicily offers you lodging in Sicily seaside's best locations, away from the stress and confusion of the city for maximum relaxation.

Do you desire the most exclusive of holidays in a luxury Sicily villa without having to lift a finger?
Your Sicily can arrange every aspect of your holiday, down to the minute detail. Would you like a personal chef to prepare you authentic sicilian meals? Do you want an estate that features fresh Italian pastries made by the owners every morning? Allow us to propose an itinerary based on your particular interests and make the necessary arrangements for you so that you can enjoy every second of Your Sicily.

Do you want to experience Sicily through the eyes of a local?
Your Sicily provides expert advice, insider information and local tips that only a native could give you. Allow us to show you out-of-the-way beaches, antique villas and itineraries that take you off the beaten path. Take it from us: planning your holiday with locals in the know is the only true way to experience Your Sicily for yourself!